Every day, our community faces new challenges that create a greater need for the work we do. So much more than a gym and a great place to swim, the Y develops and provides vital programs and services for all people on the First Coast. We're here for a better you, a better community, a better us.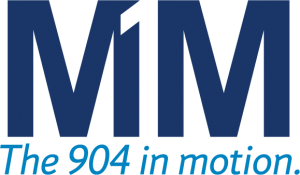 That's Y the YMCA is an Official Mission One Million partner and we are asking you to take a step with us by joining City of Jacksonville Mayor Lenny Curry, the Mayor's Council for Fitness & Well-Being and the Duval County Medical Society Foundation to lose at least ONE MILLION pounds. We believe that if everyone joins together, our entire community can become healthier.
Accept the Mission and Save on a YMCA Membership
Click here to accept the mission and declare your goals – and then join the Y – and we'll be here to help you every step of the way.
Bring your 904M1M pledge to any First Coast YMCA and when you join you'll receive:
$10 off individual membership types excluding Teens
$15 off household family membership plans
*Discount good through December 2017. 904 Mission One Million participants may apply for member financial assistance. Applications subject for review before determining eligibility.