About the Program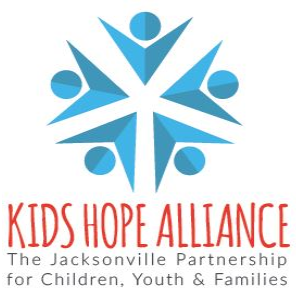 TEAM UP is a free, comprehensive, school-based afterschool program that provides educational and enrichment opportunities for youth grades K-5. All TEAM UP programs are located at Duval County Public School sites and staffed by both certified teachers and youth development staff from the provider agency. Children who participate in TEAM UP programs tend to have better attendance, promotion rates and grades at the same schools as children who do not attend the program.
---
Afterschool 2022-2023
August 22, 2022 – May 24, 2023
Monday – Friday, 3:00pm – 6:00pm

(3:30pm – 6:30pm for Tiger Academy)

Snack and supper will be provided daily.

Brookview Elementary

10450 Theresa Drive
Jacksonville, FL 32246

Program Manager:
Brianna Griffin
BGriffin@fcymca.org
904.351.8423

---

Central Riverside Elementary

2555 Gilmore Street
Jacksonville, FL 32204

Program Manager:
Joy Liburd
JLiburd@fcymca.org
904.701.8506

---

Greenfield Elementary

6343 Knights Lane North
Jacksonville, FL 32216

Program Manager:
Shayla Ray
SRay@fcymca.org
850.759.9855

---

Kings Trail Elementary

7401 Old Kings Road South
Jacksonville, FL 32217

Program Manager:
Sterlin Scott
SScott@fcymca.org
904.800.9185

---

Love Grove Elementary

2446 University Boulevard South
Jacksonville, FL 32216

Program Manager:
Arden Ward
AWard@fcymca.org
850.759.9864

---

Ramona Boulevard Elementary

5540 Ramona Boulevard
Jacksonville, FL 32205

Program Manager:
Jejvanna Boss
davisj1@duvalschools.org
904.515.2204

---

Rufus E. Payne Elementary (K – 5)

6725 Hema Road
Jacksonville, FL 32209

Senior Program Director:
Yanora Wade
YWade@fcymca.org
904.834.5016

---

YMCA Tiger Academy Charter School

6079 Bagley Road
Jacksonville, FL 32209

Program Manager:
Norman Beverly
NBeverley@fcymca.org
904.469.6062

---

Executive Director of Academic Programs
Allison Williams
Email: awilliams@fcymca.org


Download a list of our Academic-Based Afterschool Sites with contact information.