PREVENTING CHILD SEXUAL ABUSE
The YMCA of Florida's First Coast has partnered with Communities in Schools, Children's Safe Passage, Jacksonville Children's Commission, Monique Burr Foundation for Children and WJCT to form the Northeast Florida Stewards of Children Coalition. The coalition was formed to decrease childhood sexual abuse in Northeast Florida by building a preventative movement that overwhelms the size of the problem, empowering an unprecedented number of people with the skills and knowledge to protect children through the Darkness to Light (D2L) Stewards of Children child sexual abuse prevention training.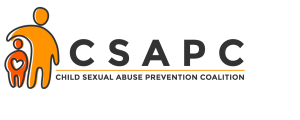 Being an active participant in the mission to end childhood sexual abuse is one of the most rewarding things we will ever do – and we cannot do it without you. We believe that learning the facts about childhood sexual abuse helps prevent it. Talking about it helps prevent it. Getting involved helps prevent it. The truth is, if childhood sexual abuse can be prevented, it can be stopped. That's why D2L exists – to empower adults through awareness and educational programs to prevent, recognize and react responsibly to childhood sexual abuse.
Online Training
Our goal is to train 50,000 adults and the YMCA of Florida's First Coast is able to offer Darkness 2 Light's Stewards of Children online child sex abuse prevention training for FREE online for the Northeast Florida community. This training is offered in both English and Spanish. Click here to download the online training user guide.
The training is two hours, contains a mix of survivor stories, expert advice, and practical guidance for prevention of child sexual abuse. Child sexual abuse is a tough topic. Some of the survivor stories may affect you in a personal way. These stories reflect the personal experiences of actual survivors. These are the experiences children face when they are sexually abused, thus Darkness to Light chooses to include them.
Someone is available for you to talk about any needs you have through the Darkness to Light helpline at 1-866-FOR-LIGHT (1-866-367-5444).
Class Room Trainings
VIEW AVAILABLE CLASSROOM TRAININGS
Contact Us
For more information about becoming part of the Northeast Florida Stewards of Children coalition, or attending or scheduling a group training for your organization, contact Tammy Miller at tmiller@FirstCoastYMCA.org or 904.265.1805.