New Parking Lot Changes Beginning in July
Beginning July 21, 28 additional parking spaces will be closed through August 1 to make way for the storage of construction materials for the new Winston Family YMCA. These spaces are marked in purple on the map below. Spaces marked in green will remain open. There is also overflow parking available at the Haskell building, marked in blue. The spaces marked in orange for disabled parking will not be affected.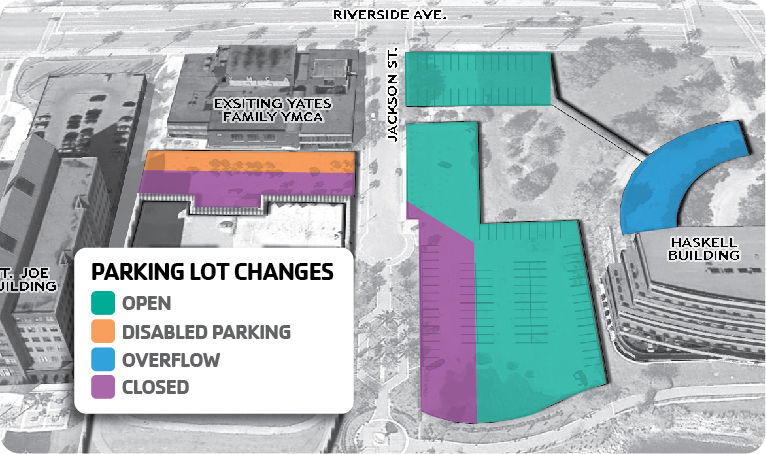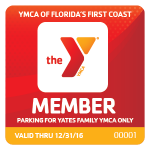 IMPORTANT: PARKING DECALS
Please make sure that you have a Yates Family YMCA parking decal on your windshield and be sure that it is current and registered. These decals will allow us to enforce member-only parking, ensuring that you have the best experience possible when you visit Yates. Vehicles without the proper decal will be subject to towing.