Welcome to the Y. You Belong Here!
At the Y, we work hard to create communities we all want to live in – where everyone has access to the opportunities and resources to help them achieve health, gain confidence, make connections and feel secure at every stage of life.
To realize our vision here in Northeast Florida, we pledge to develop new generations of changemakers.
We are committed to diversity and inclusion and believe in welcoming and celebrating all characteristics that make us different.
We're looking for people who share our values and exhibit the attributes of CARING, HONESTY, RESPECT, and RESPONSIBILITY to join us and do their best work.
There is an opportunity for you at the Y.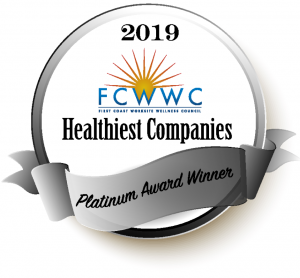 The YMCA of Florida's First Coast is nationally recognized for its leadership in youth development, healthy living and social responsibility. We practice what we coach and have received the First Coast Worksite Wellness Healthiest Companies PLATINUM Level Award for three years in a row! We've also been identified as a Gold Level Fit-Friendly Worksite by the American Heart Association and the "Healthiest Employer in Jacksonville" by the Jacksonville Business Journal.
We launch cutting-edge programming, including a Stroke Wellness partnership with Brooks Rehabilitation that was recently named a Program of Excellence through the Hospital Charitable Services Awards, a national program presented by Jackson Healthcare. We are also building Healthy Living Centers that will help us better serve children, adults and families right here in our neighborhood.
As a non-profit, we offer our services to everyone, regardless of their ability to pay, and are proud to offer financial support for our programming through our Annual Community Campaign. We invest in our children and run a nationally recognized charter school in Northwest Jacksonville, Tiger Academy.
We are supported by Y-USA, Florida Blue, the CDC, and 10 regional health partners. And on top of our community support, our staff truly believes the work they do contributes to the well-being of the community. But don't take our word for it. An employee said on a recent survey, "Everyone who works here is very happy to be here. The members love the atmosphere we create for them. It is always filled with laughter and smiles."
Do you share our passion for strengthening community? Join us and apply today. We could use someone like you.
The YMCA of Florida's First Coast is an Equal Opportunity Employer, DRUG FREE Workplace.