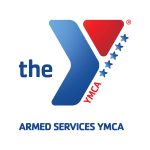 You do so much to keep our country safe.
It's our turn to give back to you.
As an affiliate of the Armed Services YMCA, the First Coast YMCA strengthens our military family by providing programs and services to the young men and women of all five armed services: Army, Marine Corps, Navy, Air Force, and Coast Guard.
---
The challenges they face to provide safety and security of our nation is immense. Join us in giving back to them.
As an Armed Services YMCA affiliate, we provide specialized programs and services for military members, veterans and their families on the First Coast.
Supporting Their Sacrifice

At the First Coast Y, it is our vision to become the most military friendly YMCA in the country by offering programs and services that directly benefit the military, veterans and their families in the communities we serve.
Program Needs
$1M annually for scholarships
$50,000 to support our Back-to-School Bash
$10,000 to support our Afterschool Care & Early Learning programs
$1,500 to support our Military Wellness program
$500 to support a Junior Enlisted family with a YMCA membership
These donations will help us serve 10,000 veterans and 3,000 service members and their families through membership scholarships and ensure access to programs that help them stay healthy, active and connected.
Funding will also help the Y meaningfully resource its facilities and spaces in order to best serve the needs of program participants.
Give Now
We're grateful for our Military Outreach Partner – VyStar Credit Union.