New Y Scheduled to Open in October 2020! Membership specials available now. See below for details.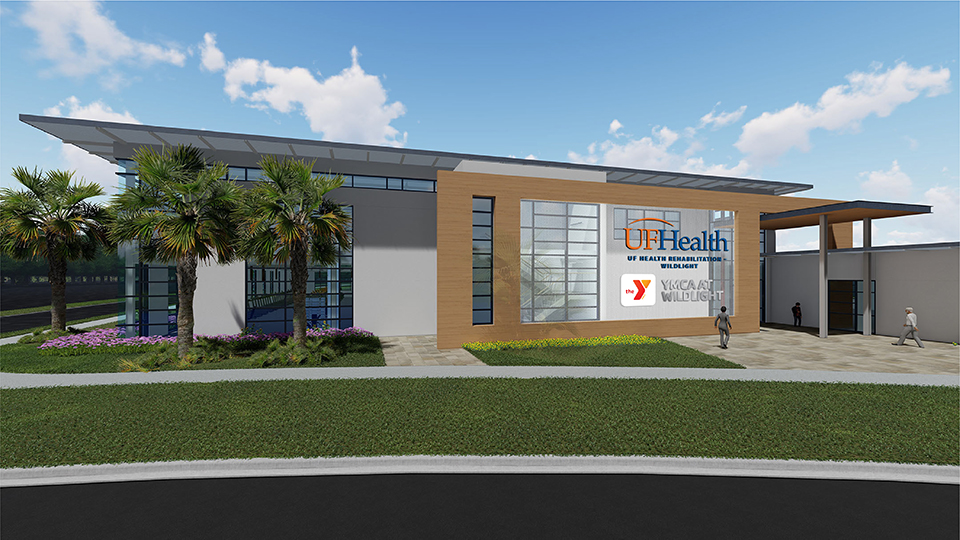 YMCA at Wildlight
Hours
| Day | Time |
| --- | --- |
| Monday - Thursday | 5:30am – 8:00pm |
| Friday | 5:30am – 7:00pm |
| Saturday | 7:00am – 3:00pm |
| Sunday | Closed |
| (Hours are subject to change.) | - |
The first 1,000 charter members will be entered to win a $5,000 Backyard Makeover!*
Plus – enjoy these specials:
NO JOINING FEE – Up to $100 savings!
Entry into drawing to win a Backyard Makeover by C.S.S. Landscaping ($5,000 vlaue)
Exclusive First Coast YMCA Branded Gaiter (Face Covering) – While supplies last
Exclusive Charter Member t-shirt when the Y opens
Chance to win $250 Gas Gift Card & 3-month complimentary membership**
Complimentary access to all First Coast YMCA locations until January 31, 2021
500 Y Rewards points
---
For your safety – and the safety of everyone at the Y – we are following extensive protocols to prevent the spread of the virus that causes COVID-19.
---
This Y will have something for everyone.
State-of-the-art fitness equipment & group exercise studios for achieving goals
Indoor running track to increase movement for all ages
Kidzone for children to explore, play and learn while parents workout
Youth sports leagues to build character and encourage teamwork
Educational programs to help make healthier choices, reclaim good health and reduce chronic disease
Group activities and interests to build stronger family bonds and become more connected to community
Want to get updates on our progress? Sign up now for updates!
When will this Wildlight location open?
In the coming months, the First Coast YMCA will be working with Wildlight developer Raydient Places + Properties and UF Health to finalize the construction of the new Y facility so that it meets the health needs of Wildlight's future residents and surrounding community members. The new Y branch is expected to open in October 2020 and will be the second Y location in Nassau County.
How big will this YMCA branch be?
Currently, the Wildlight YMCA branch will be approximately 25,000 sq. ft. All plans are subject to change, however, until finalized.
Would this YMCA only serve Wildlight residents?
No, the YMCA branch located in Wildlight will be open to serve all First Coast residents, especially those living in Nassau County. This branch will also be open to current First Coast Y members.
What types of programs and services will this Y have?
While planning and design has yet to be finalized, the Wildlight Y is conceptualized to accommodate 25,000 square feet. Along with fitness equipment and group exercise studios to help members achieve goals, the new Y will feature an indoor track to increase movement for all ages and KidZone to provide quality childcare for parents while they work out. In addition, the Y will provide educational programs focused on making healthier choices, reclaiming good health and reducing chronic disease. A wide range of activities and group interest opportunities will also be offered to help adults and families build stronger bonds and become more connected to their community.
How will the Wildlight branch affect the McArthur location?
Just as we have multiple Y branches in Duval and Clay Counties, the Wildlight branch will only enhance the Y's presence in Nassau County, allowing us to serve even more community members with our unique programs and resources. The McArthur Y has grown significantly and we do not forsee that changing.
Why are you opening a new branch?
The Y is committed to our cause of strengthening community and we are always seeking new ways to transform lives and build a stronger First Coast through programs and services that focus on youth development, healthy living and social responsibility.
*Backyard Makeover Contest: The primary membership holder for the first 1,000 charter memberships who join the First Coast YMCA between July 1-October 31, 2020 will be entered for a chance to win the golf cart. Only 1 entry per membership. Contest ends October 31, 2020.
**New members who join July 1-September 30, 2020 will be entered into a random drawing for a chance to win (A) $250 Amazon Gift Card or (B) 3-month Complimentary First Coast YMCA branch only membership. One entry per membership unit. Winners will be notified by October 5.