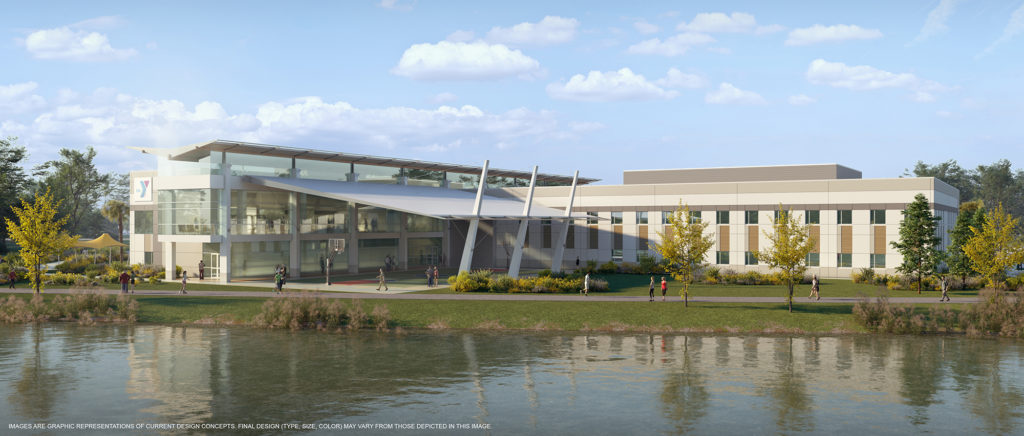 YMCA at Nocatee
New YMCA Scheduled to Open in Nocatee in 2020
First Coast YMCA and Baptist Health collaborate to bring new YMCA to Nocatee
Planning and design is not yet finalized, but this Y will have something for everyone including:
State-of-the-art fitness equipment & group exercise studios for achieving goals
Healthy Living Center to help make healthier choices, reclaim good health and reduce chronic disease
Kidzone for children to explore, play and learn while parents workout
Covered, outdoor Airnasium for friendly competition
Group activities and interests to build stronger family bonds and become more connected to community
---
A Peek Inside:
---
FAQs
When will this new Y location at Nocatee open?
In the coming months, the First Coast YMCA will be working with Baptist Health to finalize the planning and design of the new Y facility so that it meets the health needs of current and future Nocatee residents and the surrounding community. The new Y branch is expected to open in late 2020.
How big will this YMCA branch be?
The new Y location will encompass approximately 17,000 sq. ft. of health and wellness space inside Baptist HealthPlace's two-story 83,000 sq. ft. facility. The larger Baptist HealthPlace center will be situated on a 12-acre site. All plans are subject to change, however, until finalized.
Where is this branch located in Nocatee?
The new Y will be located west of Nocatee Town Center and the Lakeside neighborhood, facing Nocatee Parkway.
Would this YMCA only serve Nocatee residents?
No, the Y branch located in Nocatee will be open to serve all First Coast residents.
What types of programs and services will this Y have?
Official programs and services have yet to be finalized, but the YMCA at Nocatee is on track to include state-of-the-art cardio and strength equipment, a covered outdoor greenspace referred to as an "airnasium," family-oriented programming, group exercise studios, KidZone and personal training with certified staff. This Y branch will also have a Healthy Living Center, staffed by a Baptist health coach, that will provide free health screenings, one-on-one wellness consultations, and "Talk with a Doc" events on a variety of health topics.
What types of programs and services will BaptistHealth at Nocatee have apart from the Y?
Baptist HealthPlace at Nocatee will serve as a central location for a variety of health and wellness services for the whole family – adults, seniors and children. The center will house multiple specialties including primary care, behavioral health, orthopedics, cardiology, otolaryngology (ENT), and OB/GYN care. Brooks Rehabilitation and Wolfson Children's Rehabilitation will provide skilled physical therapy services for patients of all ages, and an on-site café will feature healthy food choices.
Why are you opening new branches?
The Y is committed to our cause of strengthening community and we are always seeking new ways to transform lives and build a stronger First Coast through programs and services that focus on youth development, healthy living and social responsibility.
What will the new YMCA be named?
No name has been announced yet.
---
Want to get updates on our progress?
Sign up now for updates!