Swimming is a life skill as well as great exercise. The Y offers aquatics programs for all ages and abilities.
Due to COVID-19 safety protocols, lap swimming, family swim and aqua aerobics are available by reservation only. Swim lessons and competitive swimming are suspended.
Swim Reservations
More Fun for Kids & Families!
Keeping Your Child Safe Around Water
Drowning can happen nearly anywhere with standing water. But, as a parent or caregiver, you can't keep your children sidelined. You need to equip them with the tools they need to be confident in and around water so they don't lose out on the health benefits of exercise, the opportunities to bond with family and friends and the sense of accomplishment when they learn new skills. The Y encourages parents to take an active role in their child's safety by ensuring they learn how to swim and by practicing these safety tips when in and around the water: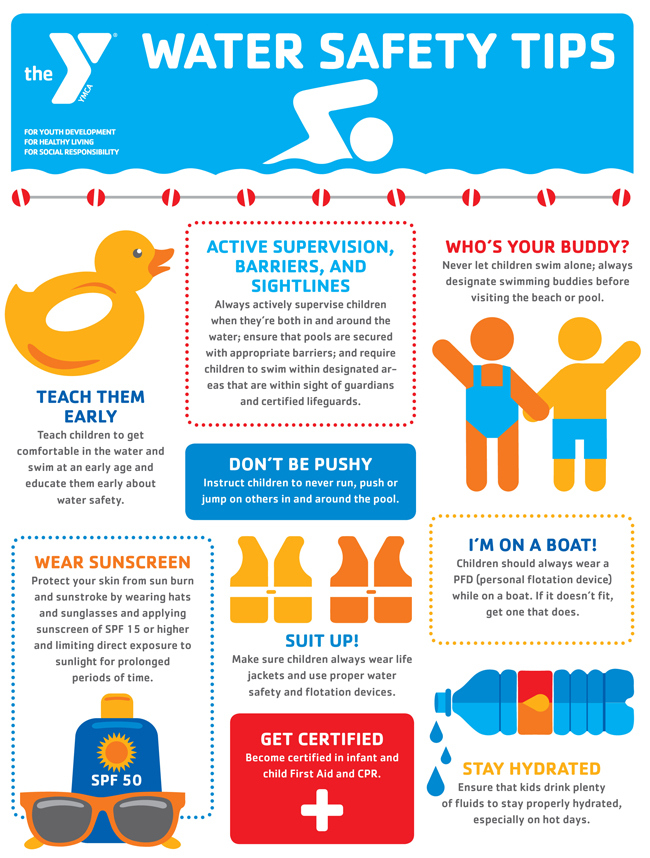 Be A Water Watcher
The Water Watcher Pledge
I agree to:
actively watch children when they are in or near any body of water.
in an emergency, pull all children out of the water and call 911.
keep my eyes on the water.
avoid distractions.
help us spread the word.